For the Love of Cabinets
We're passionate about cabinets and love introducing trendsetting styles, materials, products, and industry news that are leading the way for kitchen design.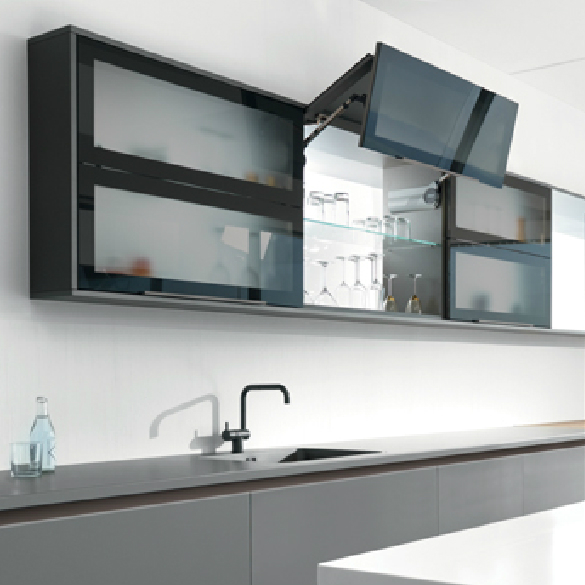 Raise Your Glass
The new Illusion door style creates a dramatic effect with its black powder-coated frame, grey glass, and 3" black back-painted border that covers the frame in its entirety, creating an innovative design dimension.
See your Bellmont Cabinet Co. Dealer for details.